Earth as a Rubik's cube#
For years I've had this idea of making a Rubik's cube where the tiles make up a map of the Earth. The idea goes along with my fascination with making maps and the plethora of map projections available.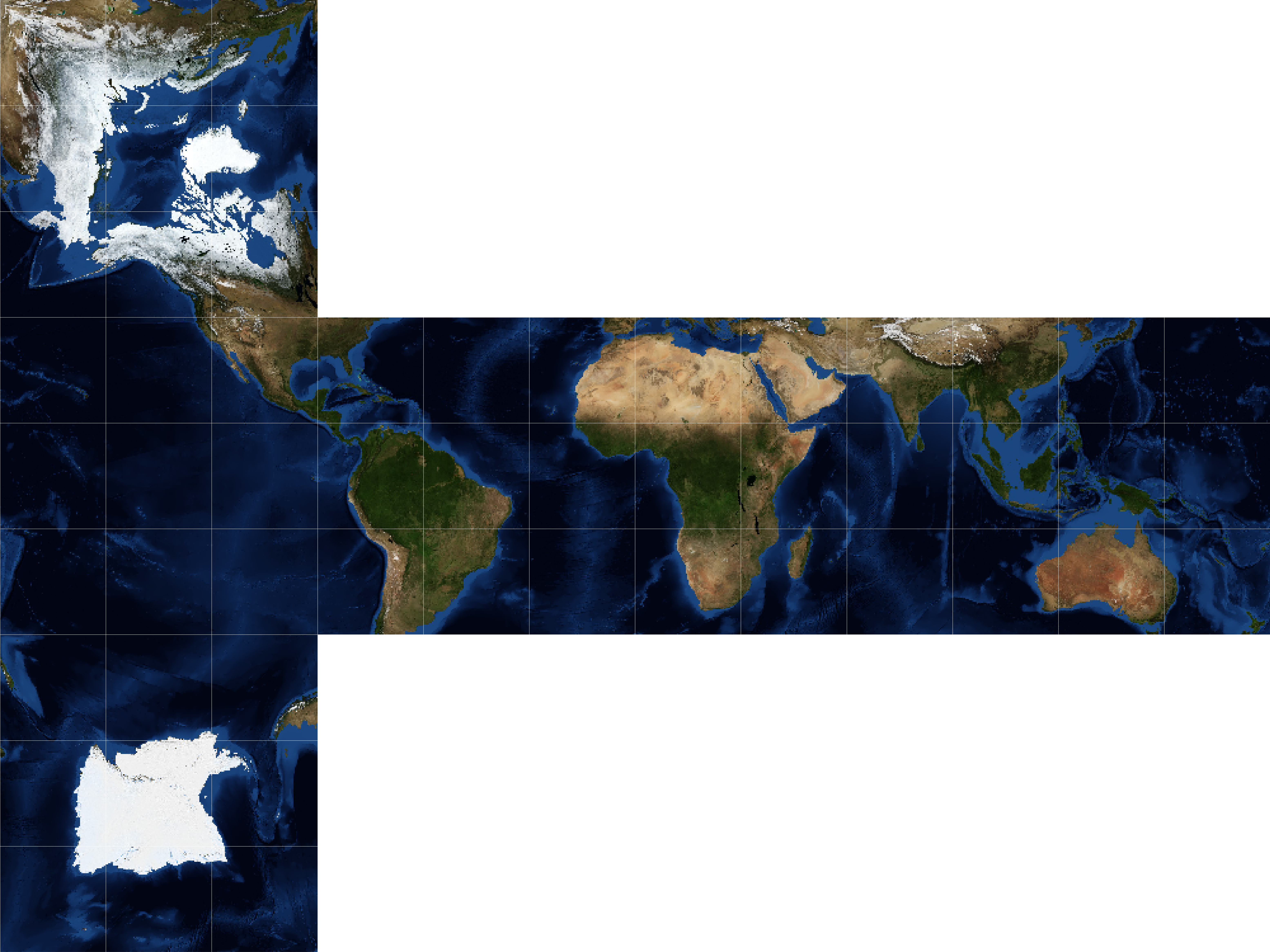 The main obstacle in achieving this project was making the actual map, which requires a cubic projection. As a pythonista, my go-to mapping tool is of course Cartopy, however; Cartopy does currently not support any cubic mapping projections.